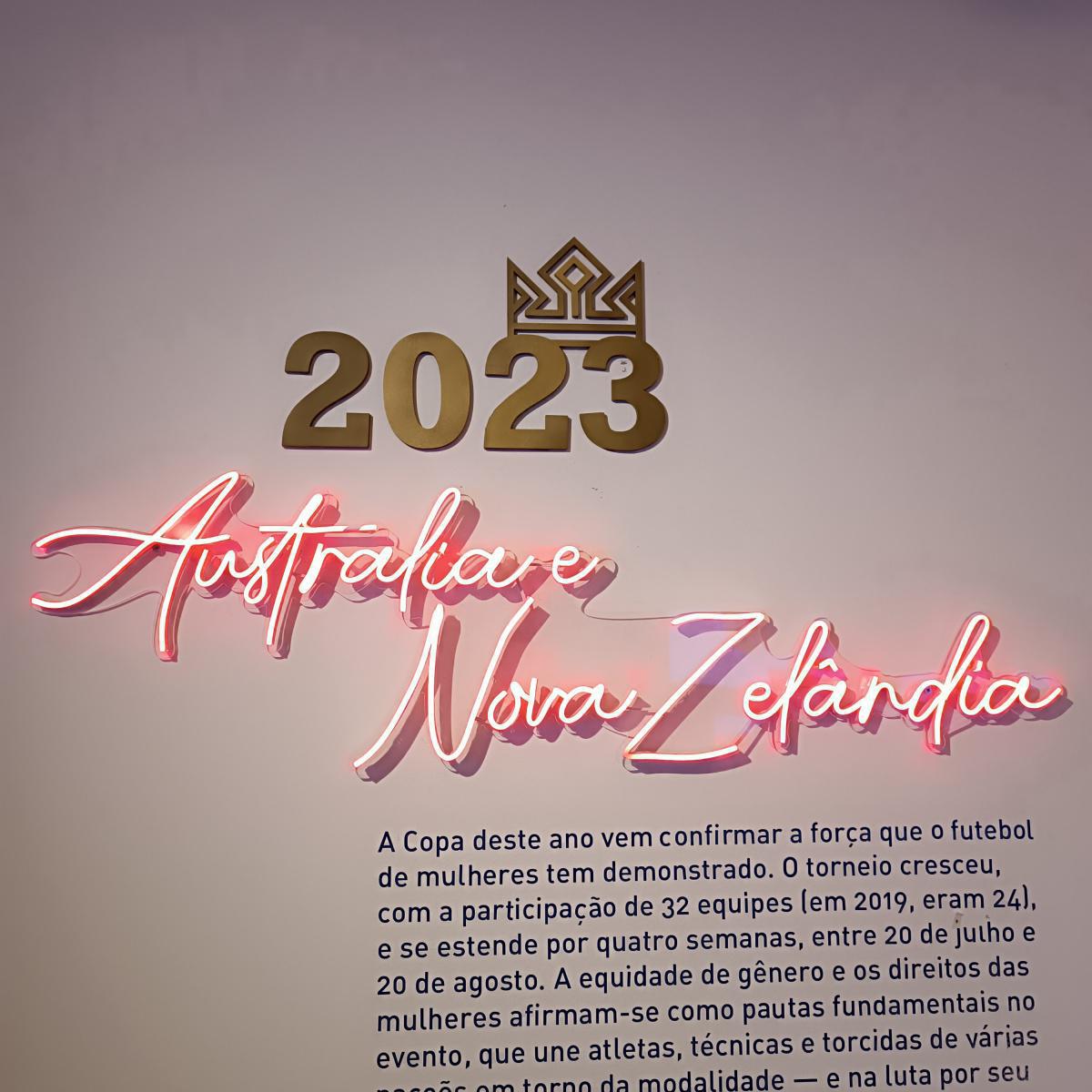 14. 2023 – Australia and New Zealand
This year's Cup confirms the strength that women's football has shown. The tournament has grown, with the participation of 32 teams (in 2019, there were 24), and extends over 4 weeks between July and August. Gender equity and women's rights assert themselves as fundamental guidelines at the event, which unites athletes, coaches and fans from various nations around the modality — and in the fight for its advancement. It is also the moment to demonstrate to the new generations that the battle brings results and that it is worth dreaming.
The Brazilian team is under the command of the Swedish Pia Sundhage, coach of the team since 2019, who has been emphasizing tactical discipline added to the characteristic skills of Brazilian players. The chosen team participated in the She Believes Cup, in February 2023, in the United States, and finished in third place. Before leaving for Oceania, they have 1 month of training at Granja Comary to reach their best performance and do the campaign that the fans expect, playing well and finally bringing the cup to Brazil. Who here is already in cheering clothes? It's time to vibrate a lot for them and make the fans a show of their own.
For the first time in history we have gathered our queens in a single
interactive platform: a compilation of sovereigns! Here you can find out about all the players from Brazil who have been in World Cups by searching for the athlete's state of birth or competition edition. Have a good time!
FIFA Women's World Cup Australia and New Zealand Cup Replica
Caption beautiful plays video
Cheering is vibrating together, transmitting energy, feeling an emotion that makes us feel part of the same movement. Watch beautiful plays that have wowed audiences around the world. There's no one who doesn't get involved: let's go, crowd!