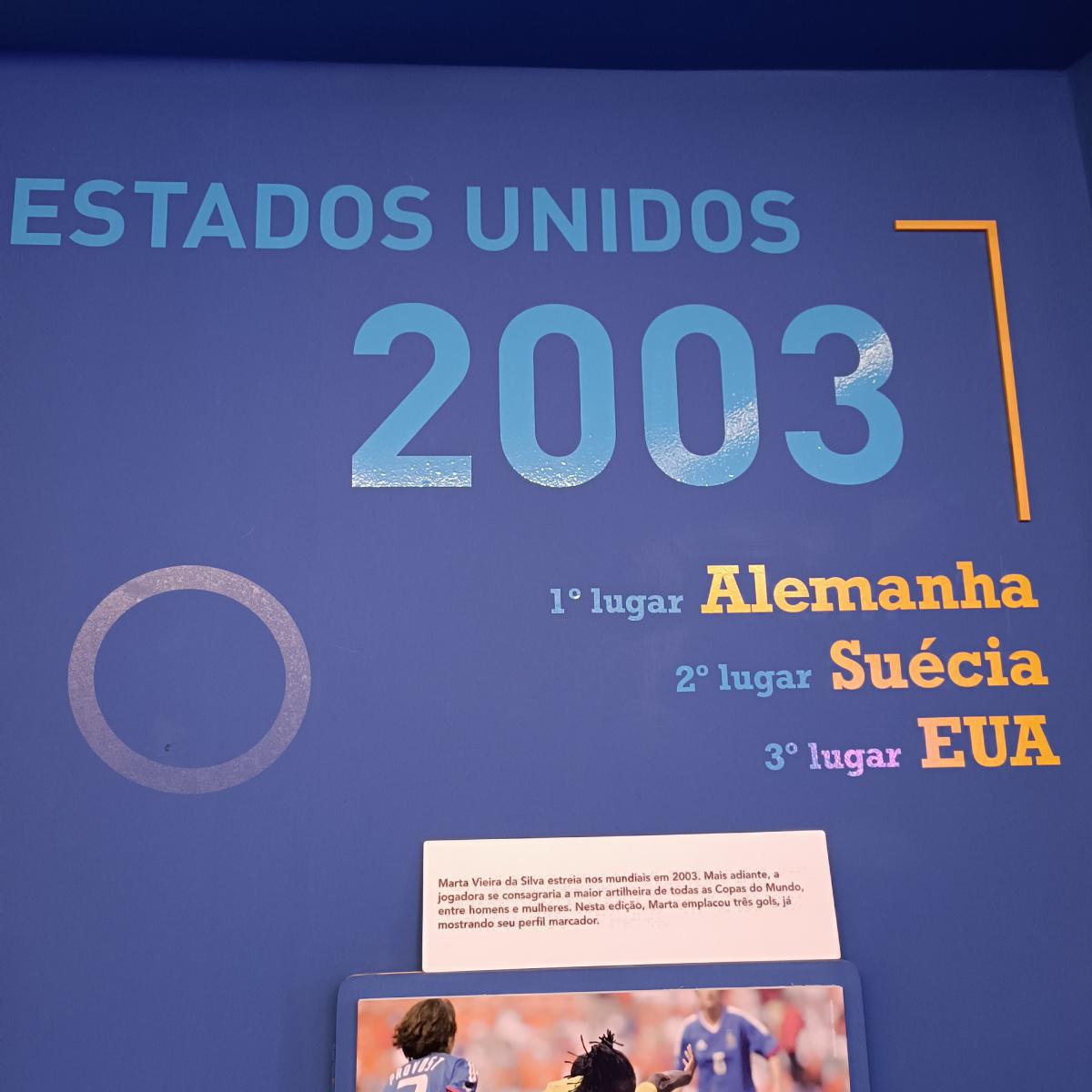 1st place: Germany; 2nd place: Sweden; 3rd place: United States
​​Queens of the Future​ ​​ ​​ ​​
The renovation in the field
China was preparing to host another World Cup when the reception was postponed by an outbreak of the disease Sars (Severe Acute Respiratory Syndrome). The World Cup was transferred to the United States, the previous host, which saw its selection take third place, marking its presence on the podiums of all official World Cups until then. However, it was the turn of consistent Germany to take the title, with emphasis on the performance of Birgit Prinz, who won the first best player award offered by FIFA to women.
The Brazilians reached the quarterfinals with a team that combined veteran and new players, showing a renewal of great quality. Among the world debutants was Marta Vieira, already on her way to becoming the greatest player in the history of the modality.
With a lot of struggle, women were also conquering space in the technical staffs. For the first time, the command of the three winning teams - Germany, Sweden and the United States - was in the hands of female coaches.
1) Kátia Cilene won the Bronze Shoe, with four goals
Anyone who saw Kátia Cilene advancing towards the goal with her long and elegant strides would not be surprised by the dilemma that surrounded the athlete in the early years of her career. The "carioca" started in football when she was already training athletics, and for a few years she reconciled both sports. Standout in the hurdle jump and heptathlon modality (in which she was Pan-American champion, in 1995), Kátia decided to concentrate on football, in which she gained notoriety as a decisive striker. In 1996, she was part of the Brazilian national team at the Atlanta Olympic Games, and at the 2003 World Cup, she won the Bronze Shoe, scoring four goals in four games. Right personal decision, Kátia: women's football is grateful for the choice.
Argentina, France and South Africa debut in the Cup!
The protective helmet used by athletes from the Brazilian National Team was sponsored by the company that manufactured the item.