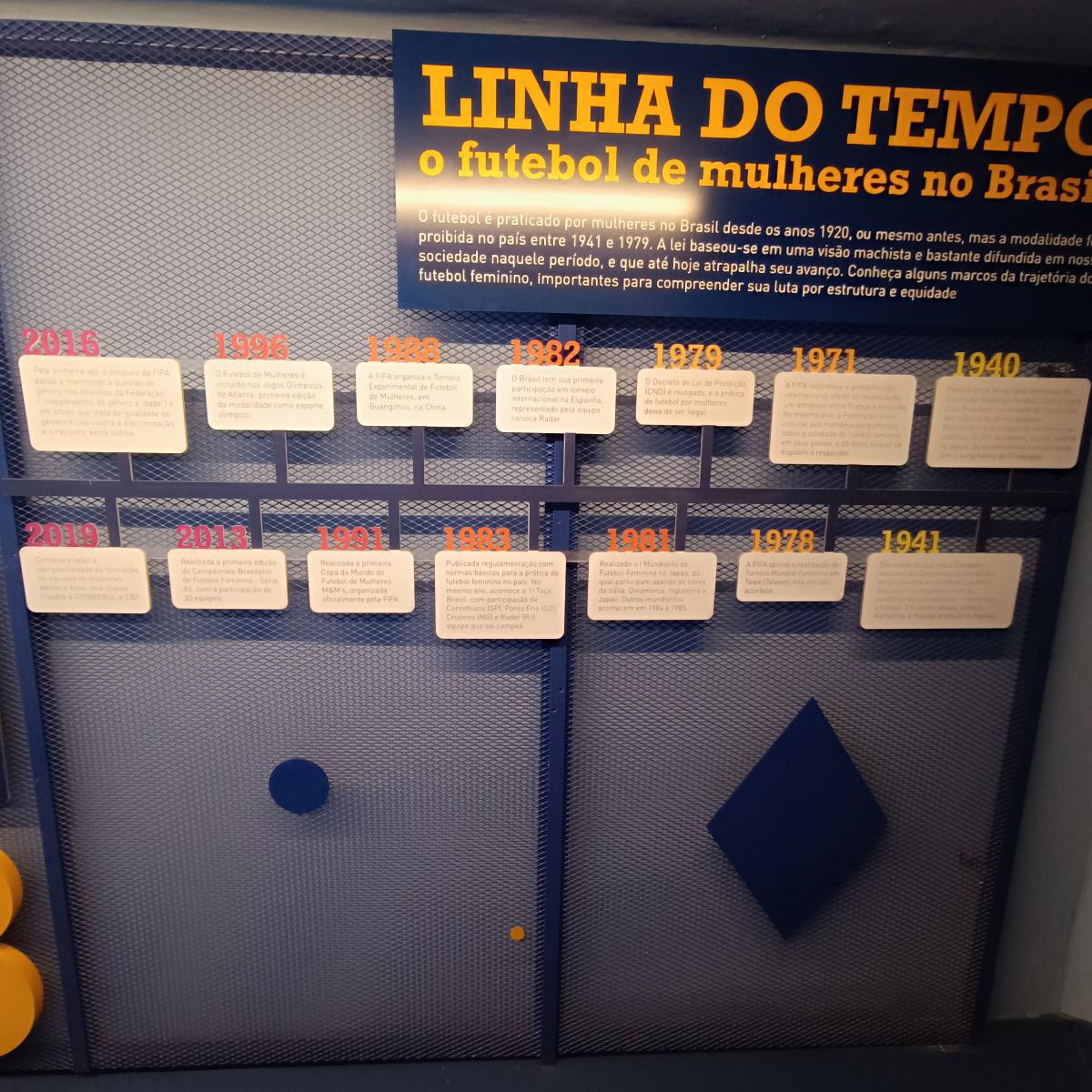 Football has been practiced by women in Brazil since the 1920s, or even before, but the sport was banned in the country between 1941 and 1979. The law was based on a sexist view that was widespread in our society at that time, and which still hinders its progress. Get to know some milestones in the trajectory of women's football, important to understand their fight for structure and equity.
1940 – Match between the women's teams from Casino de Realengo Football Club and Sport Club Brasileiro, at the Pacaembu stadium, with an audience of 65,000 people. The effervescence of women's football in the suburbs of Rio de Janeiro, the federal capital at the time, gave prominence to the modality, with the emergence of 15 teams.
1941 – Decree law creating the National Sports Confederation, including an article that prohibits women from practicing those sports "incompatible with the conditions of their nature" – among them, football. In other countries, such as Germany, the same ban is imposed.
1971 – FIFA recognizes the first official international match of the sport, a exhibition match between France and Holland. In the same year, the Federation sends circular letters to members asking about the condition of women's football in their countries, and 45 of them are not even willing to respond.
1978 – FIFA approves the realization of the Women's World Tournament, in Taipei (Taiwan).
1979 – The Prohibition Law Decree (CND) is revoked, and the practice of football by women ceases to be illegal.
1981 – The I Women's Football Mundialito (Little World Cup) takes place in Japan, in which only teams from Italy, Denmark, England and Japan participate. Other Mundialitos took place in 1984 and 1985.
1982 – Brazil participates for the first time in an international tournament in Spain, represented by the Radar team from Rio de Janeiro.
1983 – Regulations are published with basic rules for the practice of women's football in the country. In the same year, the 1st Brazil Cup takes place, with the participation of Corinthians (SP), Ponto Frio (GO), Cruzeiro (MG), and Radar (RJ), the winning team.
1988 – FIFA organizes the Women's Experimental Football Tournament in Guangzhou, China.
1991 – The first M&M's Women's Football World Cup is held, officially organized by FIFA.
1996 – Women's football is included in the Atlanta Olympic Games, the first edition of the modality as an Olympic sport.
2013 – The Brazilian Women's Football Championship (Series A1) reaches the participation of 20 teams.
2016 – For the first time, FIFA statute mentions the issue of gender in the objectives of the Federation ("independent of gender and age") and in an article that deals with gender equality and the fight against discrimination and racism, among others.
2019 – CONMEBOL and CBF make the formation of Women's Football teams mandatory, in the adult and youth categories, in all clubs participating in their tournaments.